IT'S OUR 'PEOPLE' WHO MAKE THE BEST BAKED PRODUCTS
Since 2015, RAINBOWS HEALTH FOOD has been working together in the production and distribution of Sprouted Breads and other products. After all these years we will be producing these sprouted breads under our own brand i.e. RAINBOWS SPROUTED. We will continue to produce and distribute THE ORIGINAL 7-GRAINS SPROUTED BREAD and THE ORIGINAL 3-SEEDS SPROUTED BREAD with the new packaging under RAINBOWS SPROUTED and we will work harder to produce healthier food items to the market. We are looking forward to your continued support!
We have been baking this sprouted goodness for more than 4 decades now. Both 'The Original Sprouted 7-Grains Bread' & 'The Original Sprouted 3-Seeds Bread' are nutrition-rich and fibre-packed with abundant amounts of vitamins, minerals, antioxidants, enzymes and phytochemicals up to 200 times more than traditional breads. It's no wonder that our product is often referred to as 'A Bottle of Supplements Packed In A Slice of Bread'. The sprouting process involves soaking the grains in water until they sprout or germinate and they are then ground to bake our bread.
There is NO FLOUR used in baking our sprouted bread. Sprouted grains made into bread are more easily digested than starch and this provides the body with much needed nutrients and the sprouting process is easily absorbed into the system. These are the breads for the health conscious…breads that satisfy, boost your energy, control your weight and immune system and do not spike your blood sugar levels.
Begin your journey today with our 7-Grains Sprouted & 3-Seeds Sprouted Breads and enjoy all the nutritious goodness for consistent health benefits every day. Our signature products are widely available in most conveniently located hypermarkets, supermarkets and health food stores all over Malaysia.
WE HAVE ALWAYS BEEN PASSIONATE ABOUT BAKING HEALTHY & NUTRITIOUS QUALITY BREAD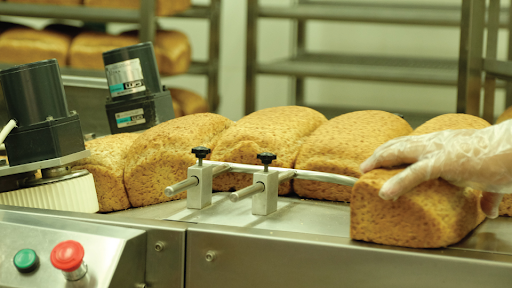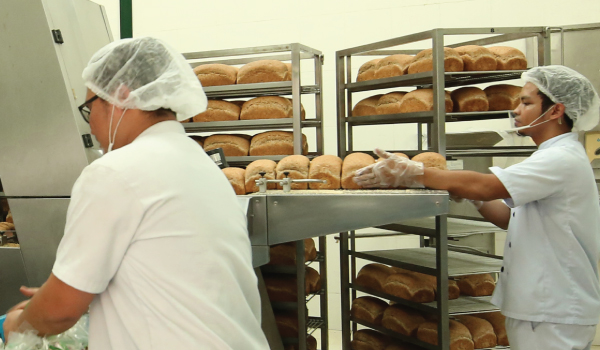 At our bread factory in Kota Damansara, Petaling Jaya in West Malaysia, healthy and nutritious baked products are made daily with the choicest of ingredients, the utmost care, quality and stringent controls in every area of production so that we can deliver to you, our valued customers the most healthy, flour free, preservative free and HALAL Compliant & Certified sprouted grains breads and other high quality baked products.
From the choosing of ingredients to the selection of grains, the water temperature, the sprouting (The Germination of the grains), the cleanliness of the utensils, the ovens and the production area for the entire operation is carefully checked and rechecked for any flaws during manufacture to produce the ultimate quality product. Our bakery employees are also strictly required to wear uniforms, overalls, face-masks and head-gear that are sanitized when working in the production room which is temperature controlled and isolated and enclosed from the rest of the factory floor. Each of these elements plays an important role in the overall baking process and we at the factory believe in keeping our premises 'spick and span'. We are also currently going through the process of acquiring Global Food Safety Standards (HACCP) and International Quality Management System (ISO) certification.
Our factory with its modern equipment, highly skilled talent and manufacturing facilities is today producing thousands of quality baked products for families all over Malaysia. In the near future larger quantities of our products will reach a wider consumer base as our marketing and distribution efforts take effect. Together with our constant commitment towards Research & Development we are confident more products and more varieties of healthy & nutritious sprouted grain products are made available to every family and individual in Malaysia.
We made our entry into the great central plaza early in the afternoon. There were no enthusiastic friendly greetings for the returned expedition. Those who chanced to be in sight spoke the names of warriors or women with whom they came in direct contact, in the formal greeting of their kind.